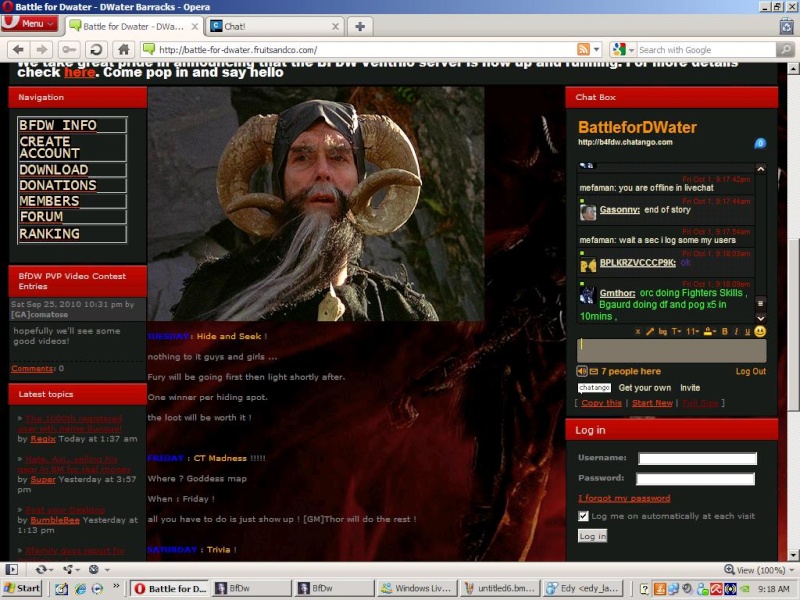 OK, i cant be quiet this time...
You cant be serious, right? o.O
Orc doing fighter skills, bguard doing DF and pog x5 in 10 mins... that is a reason to ban people?!?!?!
You, as a GM, should first know that its impossible to use other classes skills >.<
Second, you honestly believe in everything that event log says?!?!?! Come on, when did you start playing shalya? Its widely known that it buges from time to time -.- ... I was once killed by my own orc lol ... Got erased by EvilDog, that was in my raid... sigiled by a hunter in my own party... You want to tell me that my own orc, that I'm controlling, hacks so he can kill my warrior?!?! lol ... 95% players know that this happens, both in pvp and pve... and to ban someone just cause event log says so?!?! pffft... you really need something better than that
Third, BGuard doing DF and POG x5 times in 10 mins... Helloooooo guys... -.- ... EXPERIANCED PLAYERS would know to make a difference between DF and Mele Reflect... they would also know difference between POG and UT... for nubs, mele reflect then DF would seem like DF x2 ... UT then POG would seem like 2 x POG ... 98% of hack reports are not hacks, but nuub thinking (i dont know how he did this, so it must be hack)... "pantera takes down only 50% HP on orc, must be hacking"... -.- ... explanation: health assist was On, so he took away MP and SP first, then what was left from HP... "that rec guard is doing 3k dmg on CT boss, hack"... expl: rec guard had mele reflect on... "that sin/war/hunter/pagan hit me for 8-10k dmg, hackingggg"... expl: Eviscerate/HellLord/NukeShot/Sow&Reap... and so on, and so on... ive spent many hours in pvp... and i mean real bad ass pvp, so i would know how to tell the difference... can you?
Thank you for your attention -.-


Last edited by Yenky on Sun Oct 03, 2010 8:25 am; edited 4 times in total