Player(s): Baxxxter and EvilDog
Faction: UoF
Reporting: for (multiple) ksing.
Evidence:
Me and Rose were doing AuR1, and we saw Baxxxter and EvilDog,
We went AuR2 and we see them again.
So we move on to next boss.
I have it to 50%hp and then Baxxxter Stingers and tries kill, which failed.
So AuR2 was done and we went back to AuR1.
Me and rose decided to leave the first boss for them.
So we move on to 2nd and baxxxter and evildog try ks again but fails.
The 3d they manage to KS tho.
same goes for the 4th.
Me and rose decided to start taking SS's, but it was hard to see that they ks'd the bosses.
So i took a group of mobs.
I WS them, leaving them with 60~% hp,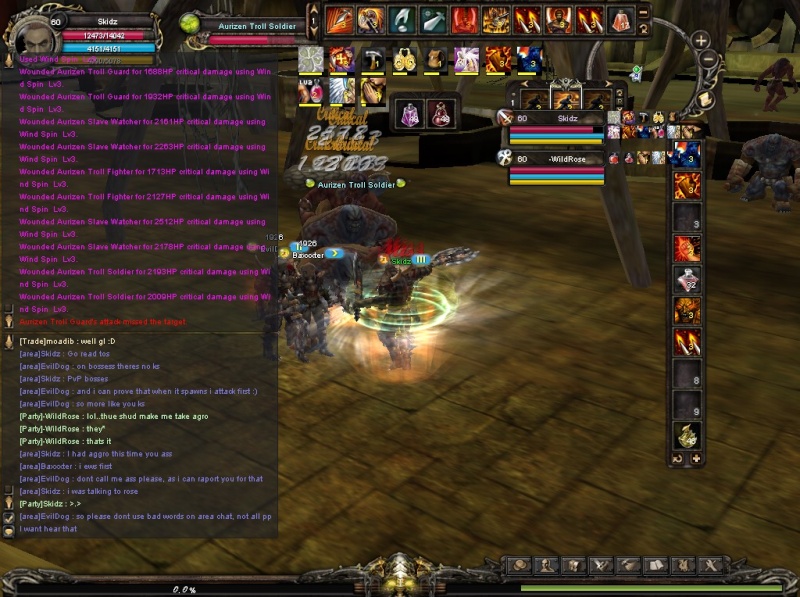 Baxxxter and EvilDog arrive and i stand near the boss spawn to try kill it.
Boss spawns... Baxxxter and EvilDog use EWS/Behemoth Rage.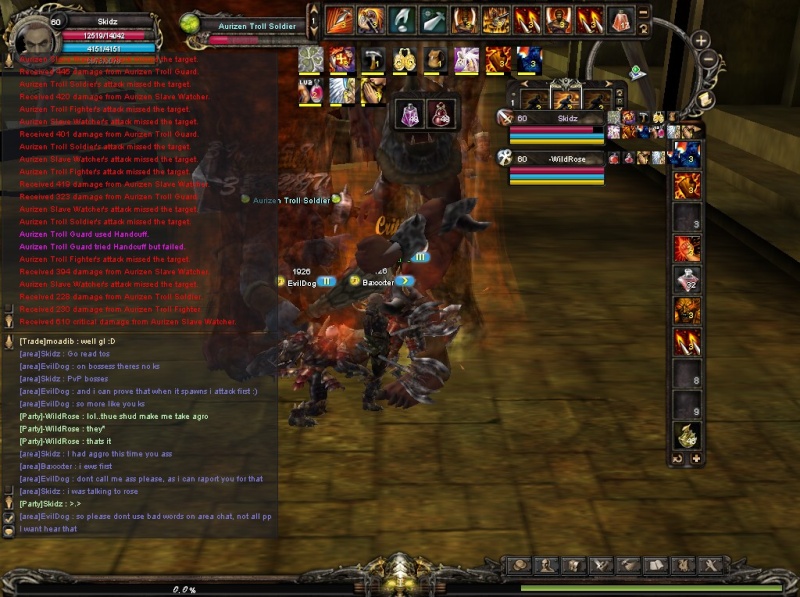 And all the mobs that i attacked first died.
---> Kill Steal.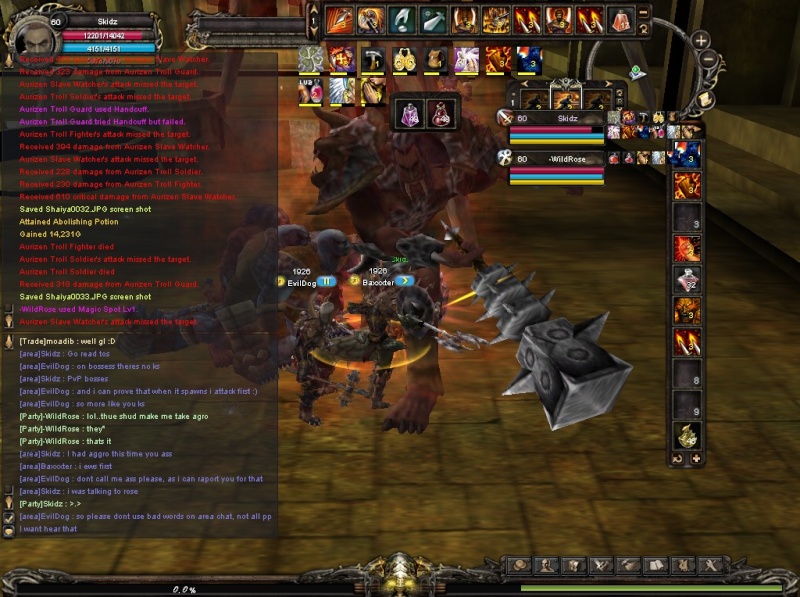 Now, i know they were just dungeon mobs.
But we couldn't make good SS's of the Boss KS cause it's hard to see who attacks first.
So this is proof that they ks'd mobs from us,
You'll just have to believe me and rose they also ks'd the bosses


Last edited by [GM]Tipsy on Sat Aug 28, 2010 6:57 pm; edited 2 times in total (Reason for editing : Decision made)